Easy Multi-currency Cash Management.
Future-proof your business - monitor cash positions and plan cashflows across currencies on easy and intuitive interface.
Multi-currency Liquidity Management
Monitor cash positions in real time
Connect your bank accounts in your home and foreign currencies, and let us do the rest. We monitor your balances, consolidate them across currencies and alert you as instructed to avoid unexpected shortfalls and surpluses. Track inflows and outflows and their variances to your forecasts.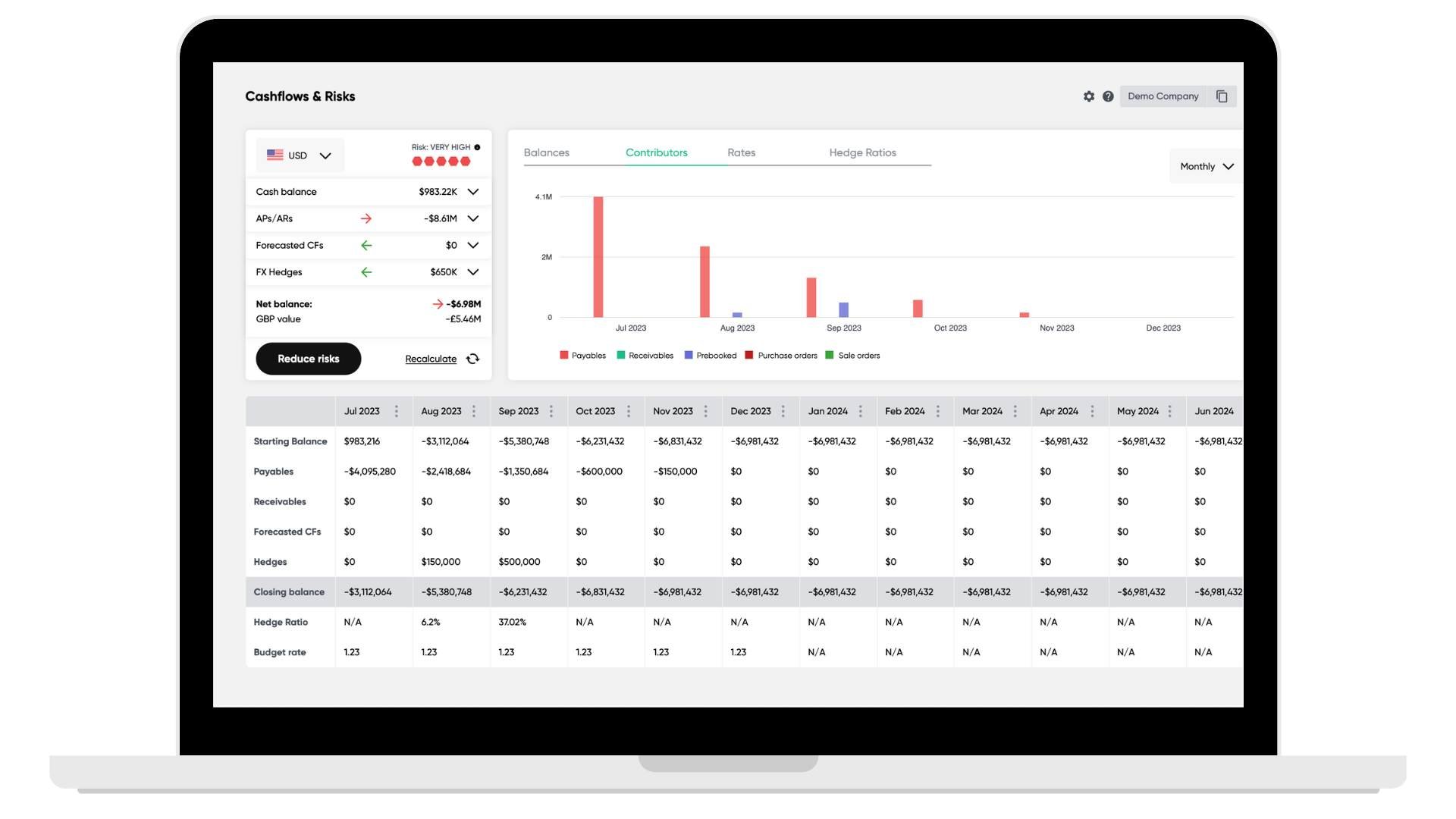 Cashflow forecasting
Plan cashflows with ease and accuracy
Most ERPs and Cash planning platforms cope poorly with foreign currencies. Plan in up to 30 currencies as easily as in your home one. Leverage multiple data sources to plan & consolidate your future needs on one platform.
Multicurrency analytics
Make timely decisions that drive impact
Don't let foreign currencies stop you from getting the visibility your business needs in order to grow and succeed internationally. Anticipate your cash excesses & shortfalls to deliver better returns on deposits & lower borrowing costs.
Easy Integrations
Link your accounting software in seconds
Simple to set up, our FX cost analyser gives you richer data than your accounting system and adds timely insights into what costs your international business real money.
Cash & Risk Management
A financial analytics add-on to your accounting system to manage foreign cash flows and international costs
£499
per month after a free trial
---
Xero, Quickbooks, Sage50, Sage200, Netsuite integrations
Additional ERP/TMS integrations
FX risk management and currency alerts
Currency cost analytics
Manual ledger for 3rd party hedges
Global business account in 5 currencies
Transparent pricing for transactions via HedgeFlows
Unlimited users
Request a demo
Free guide
Download our guide: currency management for growing businesses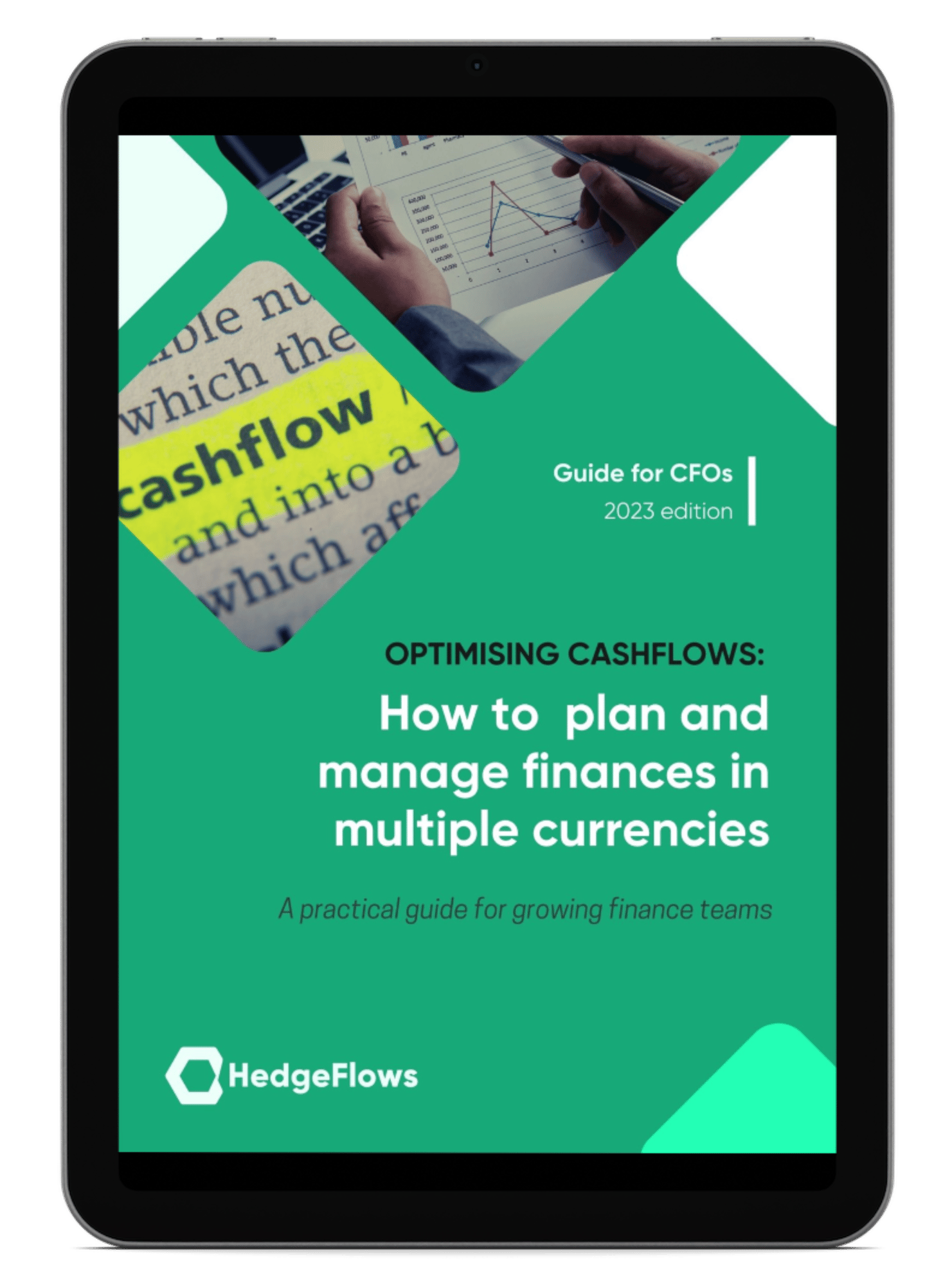 Getting started
3 short steps away
From transforming how you manage foreign currency finances:
2
Connect your accounting system
Optionally, connect your accounting system to get the most out of HedgeFlows.
3
REGISTER YOUR BUSINESS
Register your business to start managing foreign finances with HedgeFlows.
Start your HedgeFlows journey
Realise the power of simple foreign transactions