Currency Risk Management. Refreshed
Track costs and manage risks of your foreign trade with ease and confidence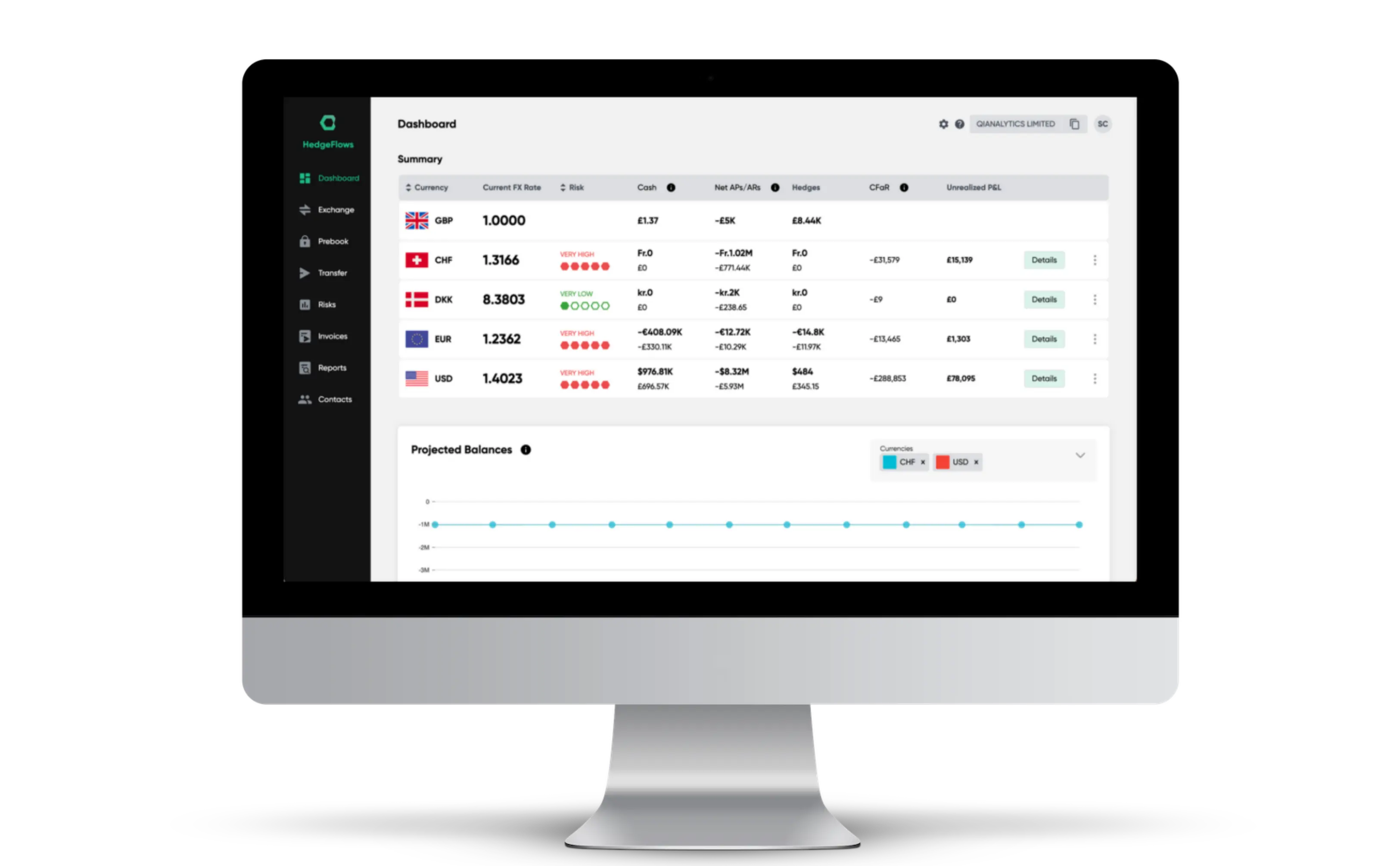 A forward-thinking solution that enables best practice treasury and risk management to be adopted by smaller corporates and SMEs.
A verdict by Treasury Management International
Currency Risk Management
Identify and manage costs from your foreign trade
Discover real drivers behind your FX Gains & Losses early and save your business money with our expert tips and insights. HedgeFlows can give you an accurate breakdown of your Realised and unrealised Gains and Losses as soon as you process your invoices and transactions.
Risk & Treasury Solution
UNLEASH TIME FOR INNOVATION
Streamline tasks with integrations and analytical tools, freeing up time for data-driven insights and strategic initiatives. Be proactive, visionary, and drive transformative change within your organisation's practices.
Currency Costs & Risks
EMPOWER EXPERTISE
Access a wealth of treasury and risk management expertise to transform your role from Finance Executive to visionary leader. Discover best practices, stay ahead of trends, and drive meaningful change within your organisation.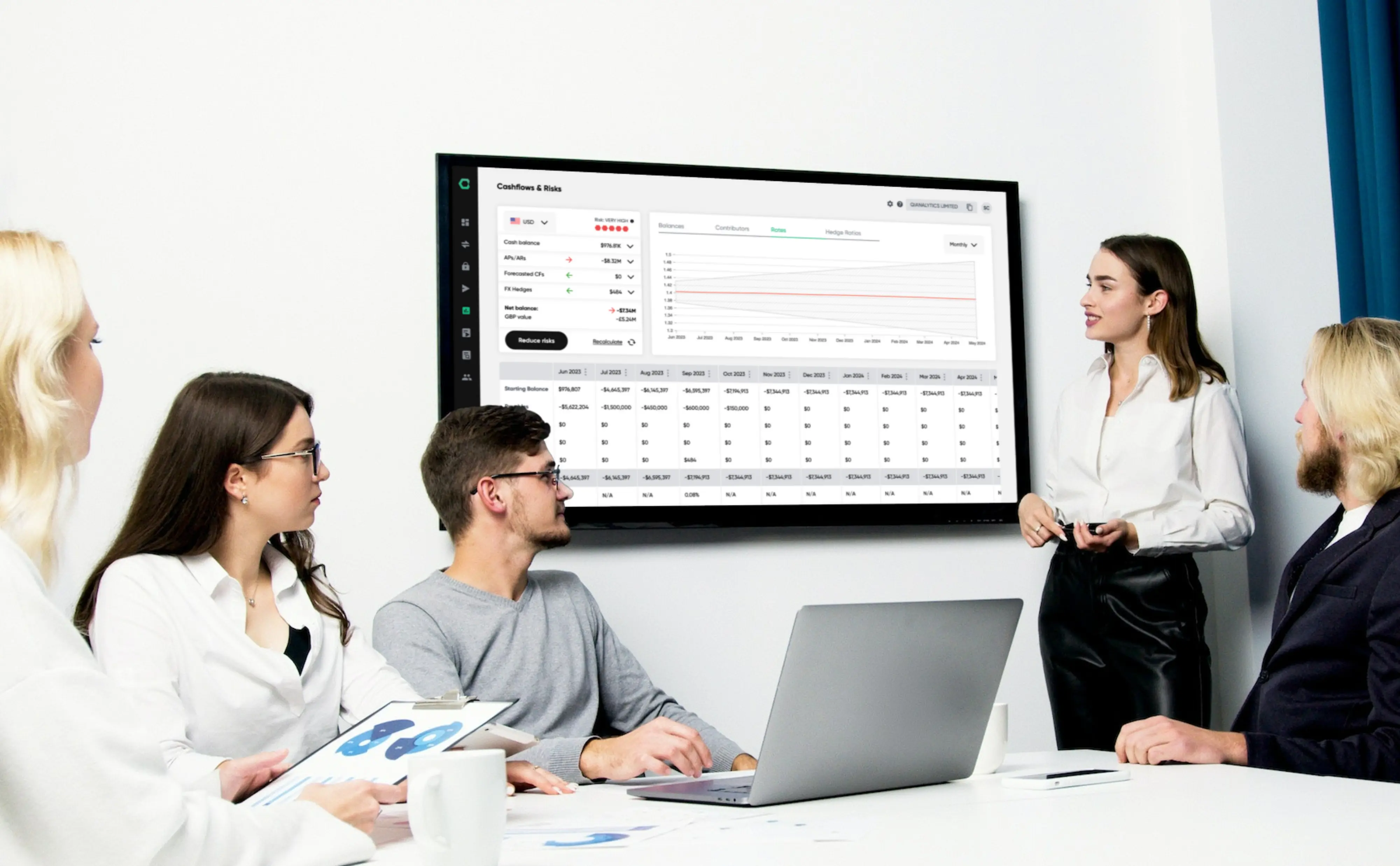 Impress senior management and the board with your deep understanding of treasury and risk management. Enhance your professional image and command respect as a strategic thought leader driving financial success.
Easy Integrations
Link your accounting software in seconds
Simple to set up, our FX cost analyser gives you richer data than your accounting system and adds timely insights into what costs your international business real money.
Cash & Risk Management
A financial analytics add-on to your accounting system to manage foreign cash flows and international costs
£499
per month after a free trial
---
Xero, Quickbooks, Sage50, Sage200, Netsuite integrations
Additional ERP/TMS integrations
FX risk management and currency alerts
Currency cost analytics
Manual ledger for 3rd party hedges
Global business account in 5 currencies
Transparent pricing for transactions via HedgeFlows
Unlimited users
Request a demo
Free guide
Download our guide: currency management for growing businesses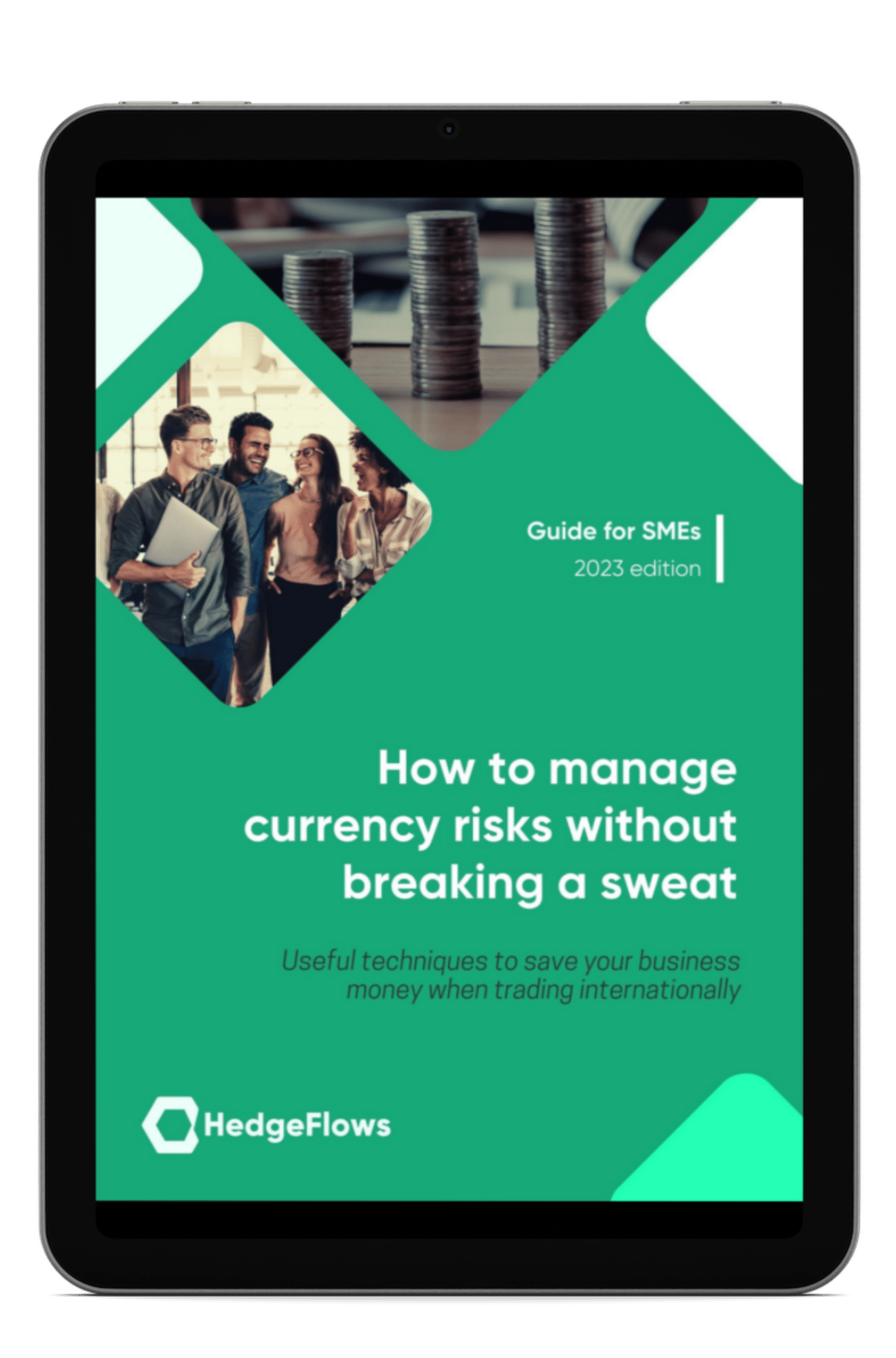 Getting started
3 short steps away
From transforming how you manage foreign currency finances:
2
Connect your accounting system
Optionally, connect your accounting system to get the most out of HedgeFlows.
3
REGISTER YOUR BUSINESS
Register your business to start managing foreign finances with HedgeFlows.
Start your HedgeFlows journey
Realise the power of simple foreign transactions