Uncover hidden costs of foreign cashflows.

Currency costs & risks
Track and manage costs of foreign invoices & transactions
Discover real drivers behind your FX Gains & Losses early and save your business money with our expert tips and insights
HedgeFlows can give you an accurate breakdown of your Realised and unrealised Gains and Losses as soon as you process your invoices and transactions.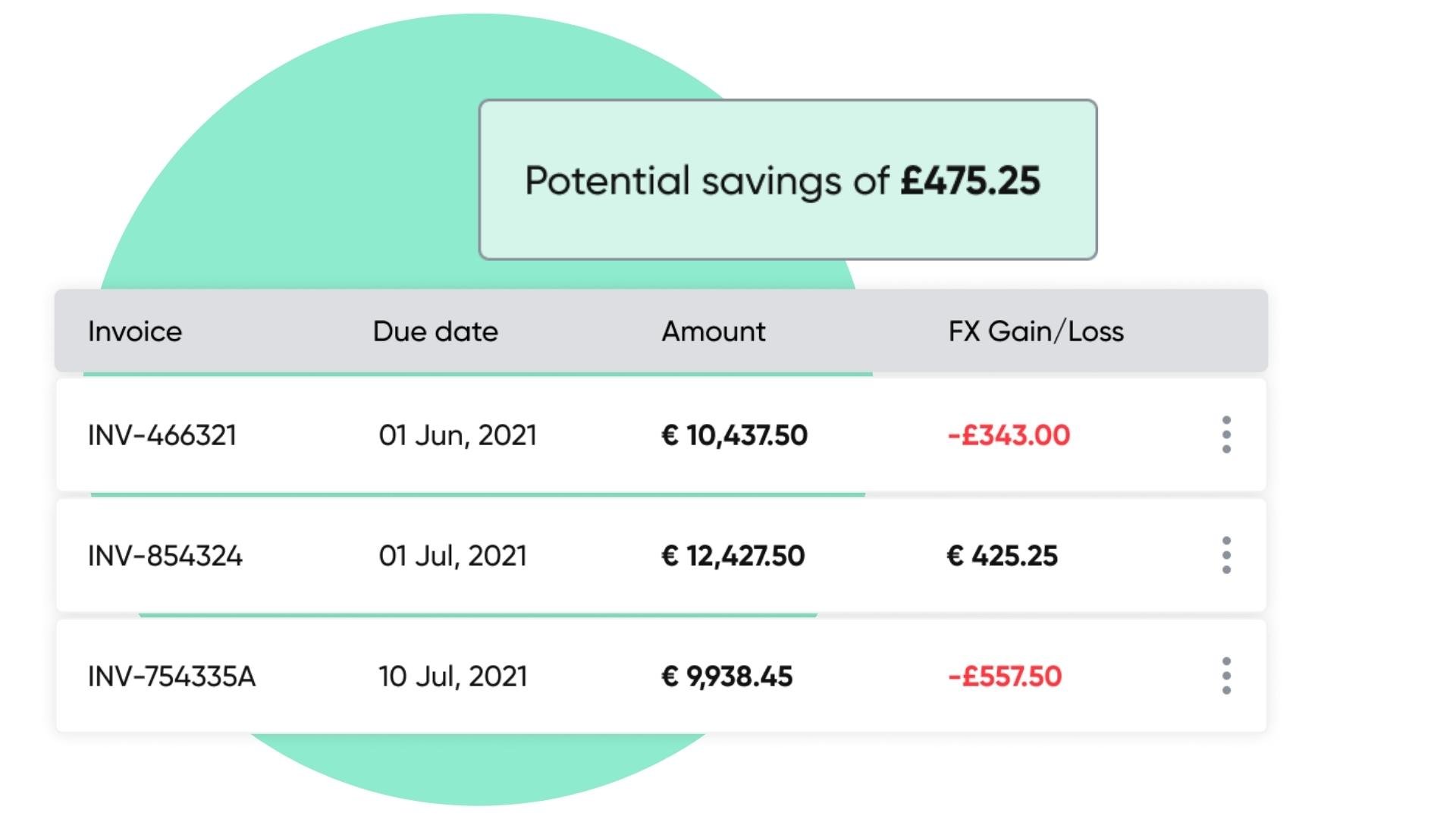 Integrations
Link your accounting software and get your report in seconds
Simple to set up, our FX cost analyser gives you richer data than your accounting system and adds timely insights into what costs your international business real money.
Reports
Expert management reports that get noticed
Produce performance reports with a click of a button and add impressive insight when you prepare management accounts. Identify areas for improvement, and demonstrate and quantify potential benefits, backed by your specific data. Help your business protect hard-earned profits with timely risk reports and automated alerts.