Moteefe
Faster, safer payments for an e-commerce scaleup

"Managing FX and payments is always tricky but HedgeFlows really help. The team is very happy to help get things right and is clearly putting the customer at the centre of the app. Definitely a key part of the Xero tech stack'".
GEOFF DEANE, GROUP CFO
The company
Supporting fast growth with suppliers & staff worldwide
Moteefe is a rapidly growing e-commerce platform that specializes in selling customised merchandise through social media channels. As an international business, they face the challenge of making payments to suppliers and employees across the globe. Prior to adopting HedgeFlows, their payment processes were manual, error-prone, and time-consuming, involving multiple banks and complex reconciliations.
The problem
Time-consuming, error prone processes
Before HedgeFlows, Moteefe struggled with inefficient manual payment processes for their global suppliers and employees. Managing multiple banks and currencies proved challenging, leading to time-consuming reconciliations and delayed financial operations. The lack of real-time visibility into payment statuses further compounded these issues, hampering decision-making and supplier relationships. These challenges hindered Moteefe's growth and diverted valuable resources from strategic financial management, affecting their ability to capitalise on expansion opportunities effectively.

The solution
Streamlining global payments
Secure and reliable payments: With HedgeFlows, Moteefe experienced safer and more reliable payments. The two-level approval process and real-time payment tracking provided better financial controls, minimising the risk of errors and unauthorised transactions.
Currency risk management: being able to pre-book foreign exchange enabled Moteefe to mitigate currency risks effectively, ensuring stable international transactions and protecting against volatile exchange rate fluctuations.
time savings on worldwide payments & reconciliations
reduction on cross-border payment fees
The impact
EXTENDED BENEFITS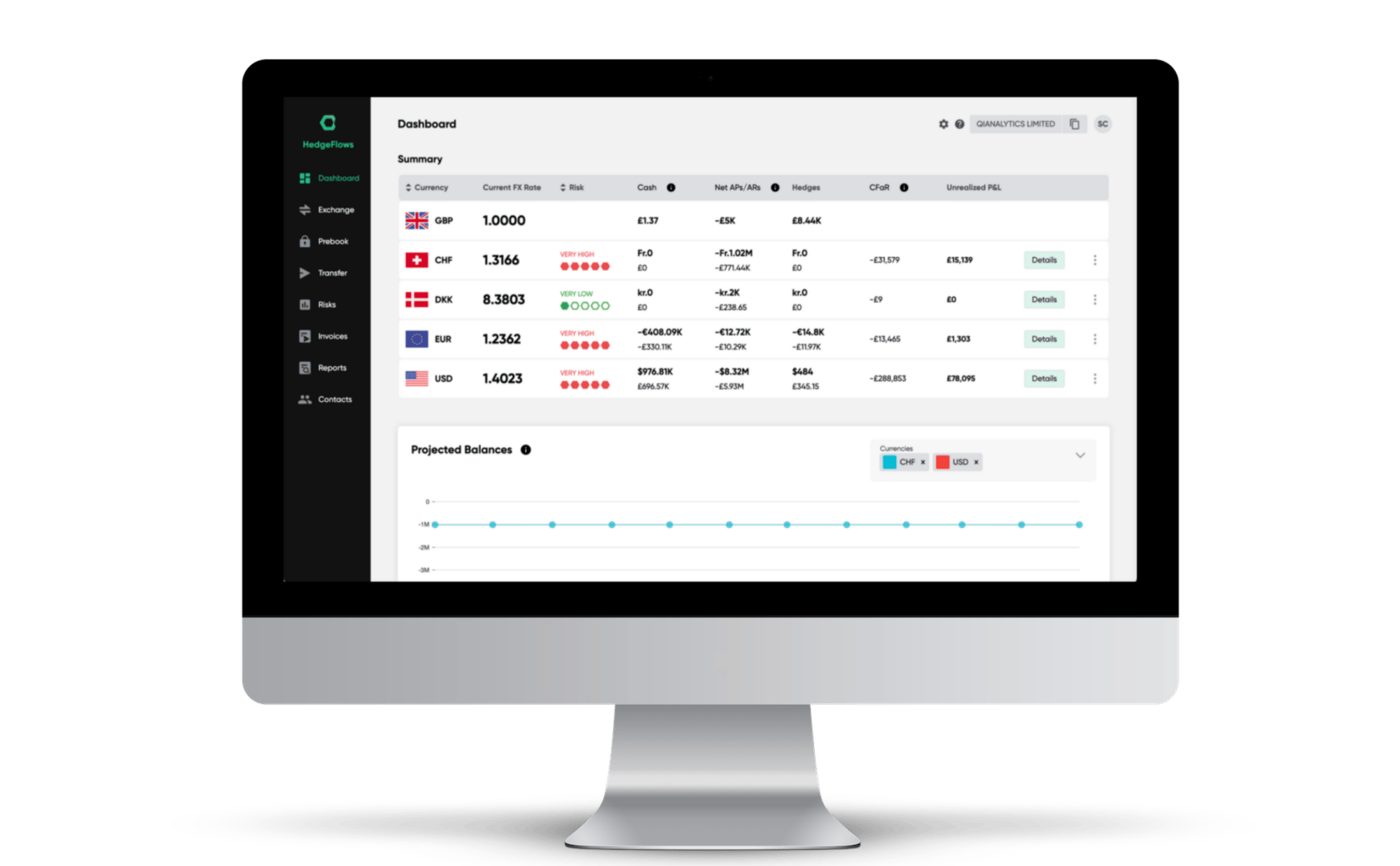 GLOBAL SCALABILITY
As Moteefe operates globally, HedgeFlow's ability to handle payments to suppliers and employees worldwide ensured smooth scalability without compromising on payment accuracy and transparency.
ENHANCED EFFICIENCY
HedgeFlows' centralised payment platform and automated processes significantly improved efficiency, reducing manual work, and eliminating time-consuming reconciliations. This allowed Moteefe's finance team to process payments faster and focus on more strategic financial tasks.