Freight forwarders and logistics
Currency Solutions that give you an edge
Simplify international payments and currency management for your logistics business
Time and financial savings
Cut costs and time spent on paying your overseas suppliers and partners
Since the pandemic, we have helped dozens of freight forwarders and logistics companies to say on their foreign payments and currency management.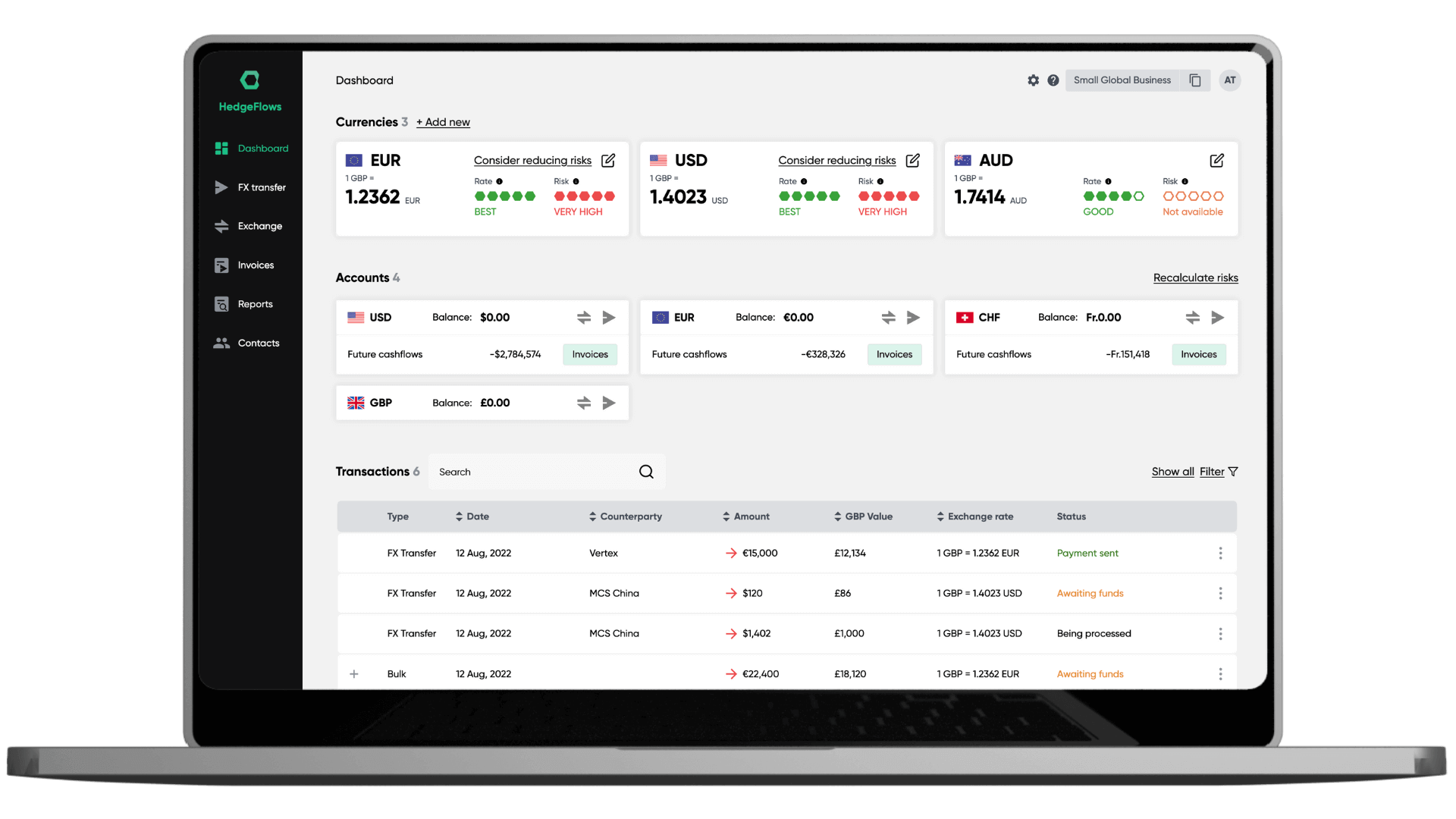 Process foreign payments 5 times faster
Integrate to your Sage, Xero or TMS accounting module to automatically sync your invoices and payments for fast and easy processing.
Reduce costs with our exchange rates
Transparent foreign exchange fees from 0.25% to 0.40%; SWIFT payments from £5 and complimentary local payments in USD, EUR and GBP.
Timely insights to manage your currency costs
Regain control of your foreign currency cashflows with our easy tools to review your historical currency costs and real-time currency needs and financial risks.
Eliminate manual errors and resulting delays
Reduce manual errors and resulting delays thanks to our integrations and validation tools.
Our clients
Some logistics companies that trust HedgeFlows: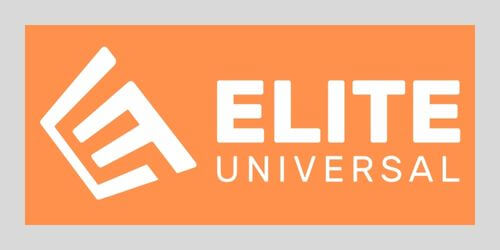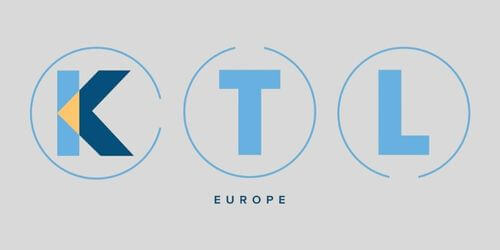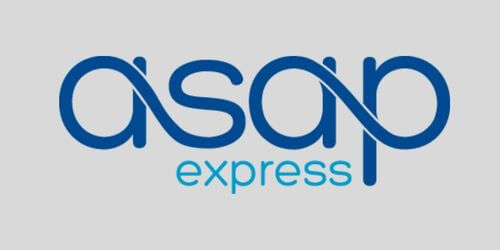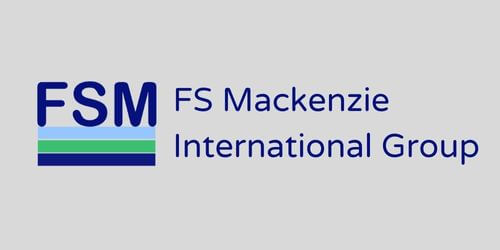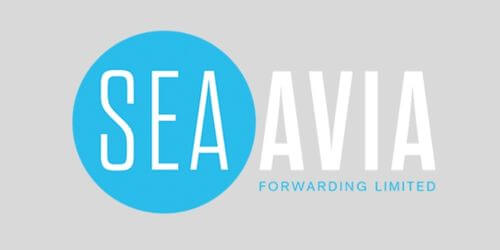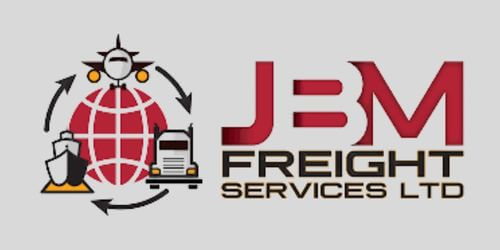 I can't praise the Hedgeflows team highly enough, they have worked with us on numerous occasions, providing online meetings and training when we needed it. They have worked tirelessly to give us good exchange rates and have a system that works really well for us, is easy to use and navigate and gives us good insight into our foreign exchange transactions and costs.
Their support via email and telephone is excellent and always quick and knowledgeable. The system links into our accounting package and enables us to do batch payments when required with ease and confidence. I would recommend Hedgeflows 100%.

Highly experienced and knowledgeable – with a great one-to-one personal touch. Making the harder parts of business feel easy, always giving more than just a good deal. Evolving with Technology to work with your systems and improve them!

Hedgeflows has integrated very easily with our day-to-day running of the business. The team at Hedgeflows are easy to get hold of and always resolves any questions I have regarding how to use/ sort small issues within an hour or so of me emailing.
MAKE YOUR EXISTING DATA WORK

HARDER

FOR YOU
We don't simply automate your cashflows, we simplify them. Say good buy to payment runs and use our direct integrations to popular accounting software or TMS to source your orders and invoice data to simplify payments in any currency. No more need for multiple data entries, chasing for approvals or fixing human errors and saving your valuable time and money.
Take

TIMELY &

informed

DECISIONS
Our currency solutions offer actionable insights to protect your profits and foreign cashflows from currency fluctuation upfront. With HedgeFlows you are in control - we give you clear, unbiased real-time information about your exposures and expected cashflows, how attractive currency rates are and how much they can move.
remove

80% of your payments admin BY ACTING EARLY
Whether you like rates now or have a target for your budget rate - you can track and book rates that work for you and your business. Our pre-booked exchange allows you to use a single guaranteed rate for as many payments as you need. And if you no longer need the balance - simply cancel it. Say goodbye to manual hedging!
Prebook rates that

work

- it takes 15 seconds
You work tirelessly to get the best freight rates by negotiating with the right suppliers, yet moves in currency can ruin the results unless you manage the risks. HedgeFlows lets you prebook guaranteed exchange rates for freight jobs when you book them, removing risks to your business. Integrate it with your TMS or book manually via desktop or mobile - we offer the most flexible and simple currency management solution for independent logistics professionals.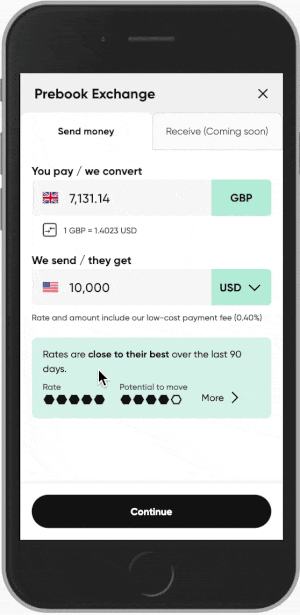 Download our newsletter for the logistics industry