Help your clients trade safely and grow internationally
HedgeFlows for accountants and Financial directors
Guide your clients to safer international growth
Empower your clients to compete internationally, managing currencies better than their larger peers but at a fraction of the costs. HedgeFlows is a uniquely simple, effective way to improve cashflow visibility in any currency for a business of any size.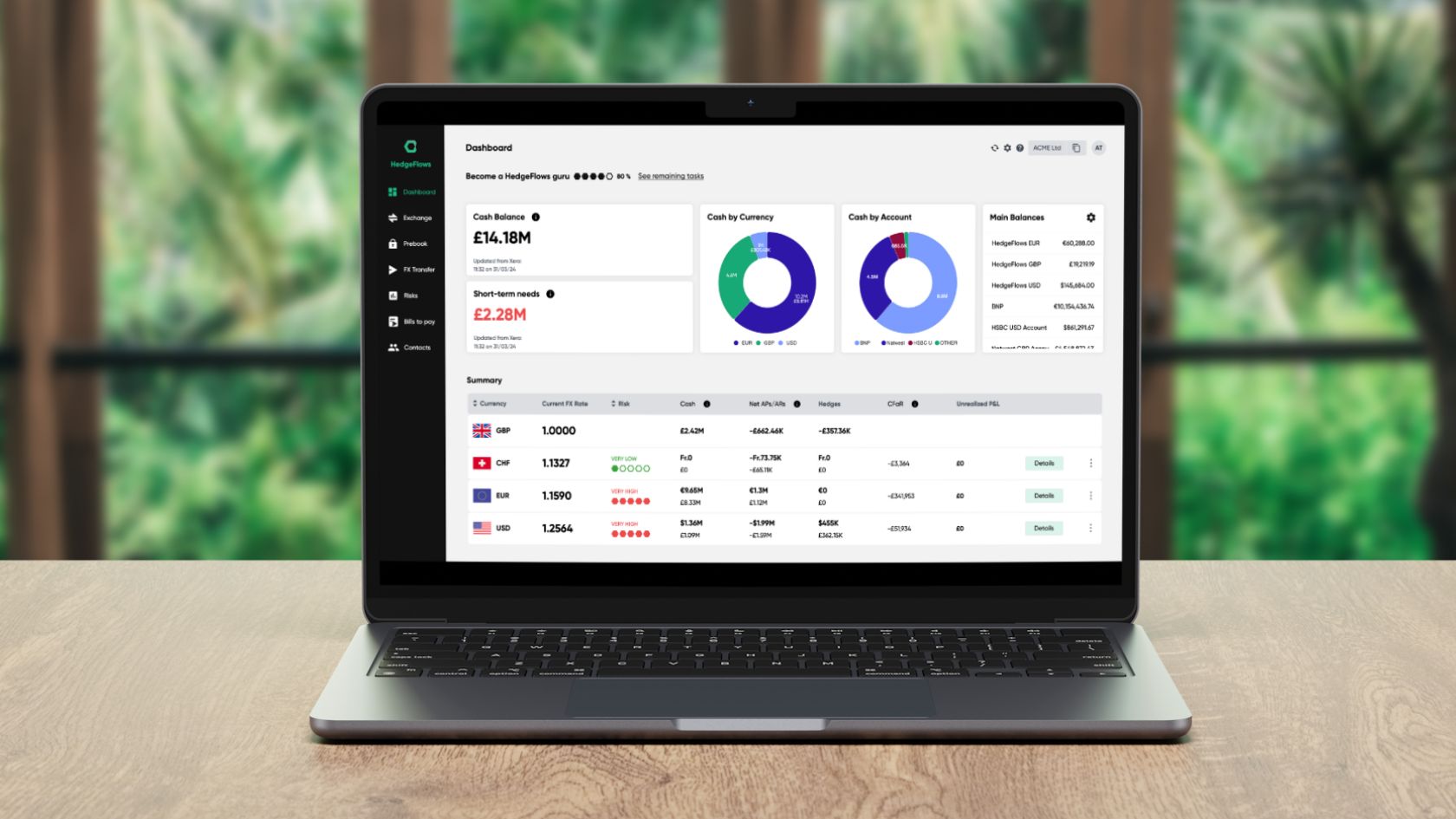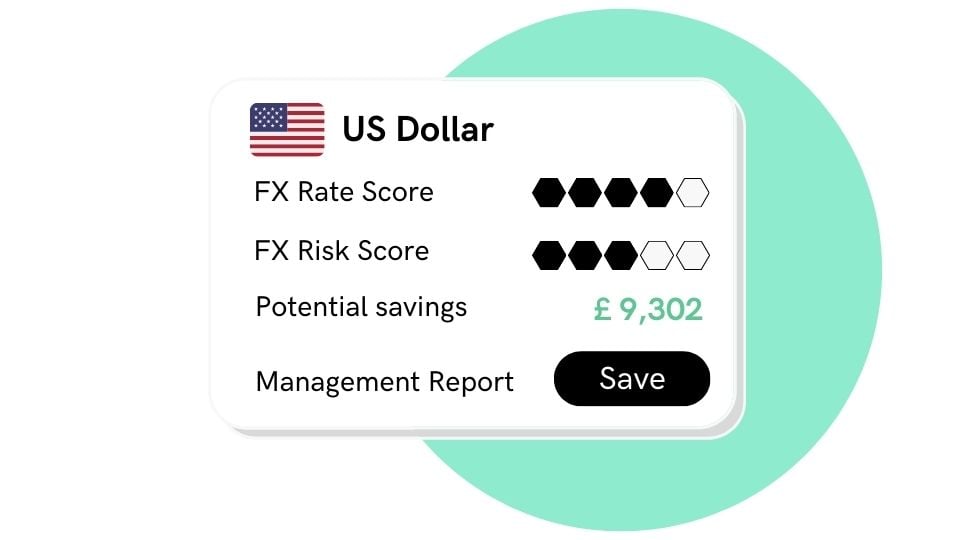 Management reports
Historical performance and early warnings
Provide your customers with an easy-to-follow performance and benchmarking analysis for their foreign currency management. Identify areas for improvement, demonstrate and quantify potential benefits, backed by customer-specific data.
Help clients protect their hard-earned profits with timely risk reports and automated alerts.
Empowered by data
No more tedious reporting and reconciliations
Whether it is a direct connection to a popular accounting system or a simple CSV upload, we leverage the data your clients already have. Our system gives you the right reports in seconds so that you and your team don't have to do it manually for hours.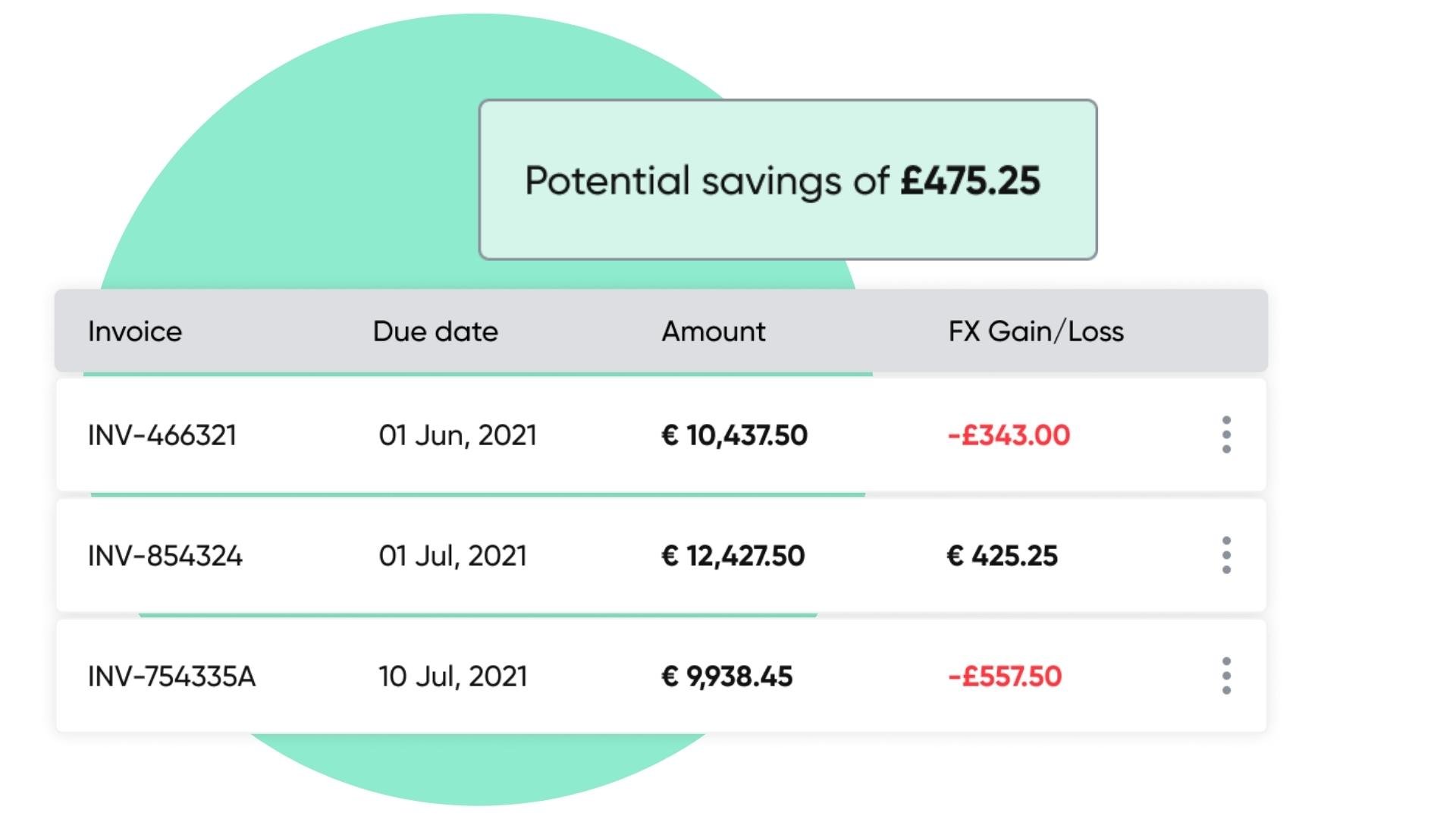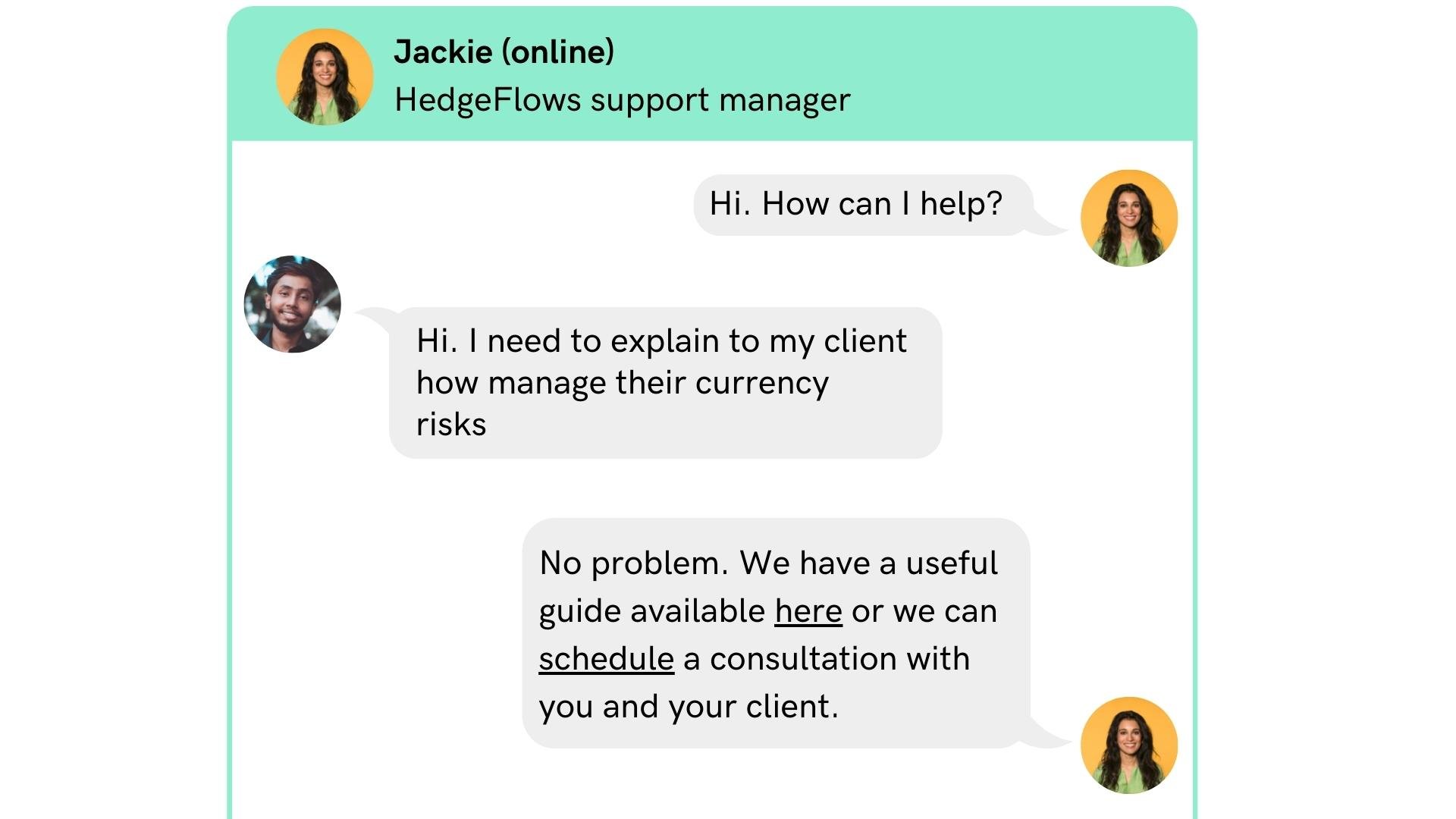 Who We Are
Expert risk-management support
We have run financial markets divisions in major international banks, advised 100s of corporate and institutional clients about their financial risks. Our clients can leverage our cutting-edge technology and also lean on our expertise for extra help.
Benefits for your clients
Turn any future contract or cashflow back to one's home currency with a simple click
Remove double-entries, reconciliations and manual errors for any foreign transaction
Safely grow and trade in any currency without fluctuations in profits and cashflows
How it works
Simple, smart way to manage your currencies
1. Connect to your data
Connect to your cloud accounting systems in seconds or simply upload a CSV file
2. Harness it to predict your needs
We analyse past performance, your future cashflows, and identify currency risks
3. Get actionable insights
Get clear, timely insights and expert tips to manage currency risks
4. Book guaranteed rates in advance
Creating a higher spacing for people through a unique campaigns.
5. Pay or collect when ready
Simply pay or collect any currency, converting it at the guaranteed rates you've prebooked.
6. Sync with your systems
We automatically update and reconcile all payments, rates and charges so you don't have to
Flexible pricing plans
Our plans are also easy to use: Try any plan for free. Switch monthly up or down. Cancel any time.
Pay-as-you-go
Simple, flexible plan for currency planning and payments
£0
---
Read-only connection to Sage50 or Xero
Basic cashflow & risk reports
Book guaranteed FX rates months in advance
0.40% exchange fee
50 free local payments
£5 - SWIFT payments
1 user
CSV file uploads
Sign up for free
Basic monthly
Helps small finance teams automate their currency payments and reconciliations
£49
---
Full accounting integration
Live risk reports
Global business account in 2 currencies
Bulk currency payments
0.35% exchange fee
100 free local payments
£5 - SWIFT payments
CSV file uploads
1 user
Try us free for 3 months
Custom monthly
Your custom plan fully tailored to your business needs
£99 - 250
---
Full accounting integration
Additional ERP/TMS integration
Live risk reports
Management reports
Global business account in 5 currencies
Bulk currency payments
0.30% exchange fee or better
500 free local payments
£5 - SWIFT payments
2-5 users
Try us free for 3 months
Let's talk
Visit us at Digital Accountancy Show
Visit our stand at Digital Accountancy Show on June 8 - Innovation Partners Stand
Questions? Drop us a message: