WHO WE WORK WITH
Currency solutions for mid-market businesses
What make us unique
RISK & TREASURY MANAGEMENT REFRESHED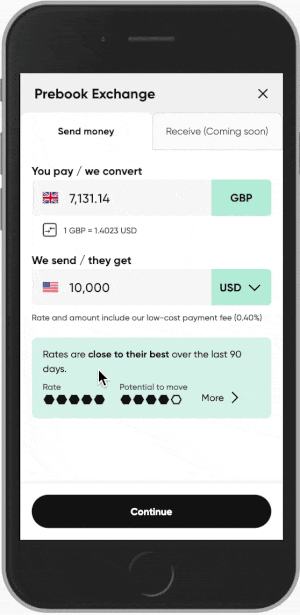 STOP GUESSING.

PLAN WITH CONFIDENCE
Implement proactive strategies instead of relying on guesswork. Our solution provides you with real-time data to help you make informed decisions. Growing businesses deserve the same level of visibility and forecasting capabilities as their larger competitors. By connecting your accounting/ERP system to HedgeFlows, you can strategically plan, mitigate risks effectively and forecast in up to 30 currencies ensuring your business stays ahead and achieves its objectives with confidence.
STOP WAITING.

UNLOCK BEST PRACTICES
Say goodbye to unnecessary waiting and embrace proven methodologies. Implementing efficient processes can be a daunting task, especially when CFOs and FDs have limited resources to spare. Recognising these challenges, we have packaged our 25 years of experience into cutting-edge best practices combined with easy-to-use, affordable technology. Leverage this powerful combination and unlock the potential and recognition you rightfully deserve.
STOP ASKING.

SET YOUR RULES
Take control and establish your own rules easily. Our platform is so easy to use you won't need our experts most of the time. With the ability to define your own rules and alerts, our system monitors and automates tasks without any delays. However, in the rare instance that you encounter an unanswered question, our experts are readily available to assist you, well-informed by your data.
Getting started
3 short steps away
From transforming how you manage foreign currency finances:
2
Connect your accounting system
Optionally, connect your accounting system to get the most out of HedgeFlows.
3
REGISTER YOUR BUSINESS
Register your business to start managing foreign finances with HedgeFlows.
FLEXIBLE PRICING PLANS
Our plans are also easy to use: Try any plan for free. Switch monthly up or down. Cancel any time.
Smart business account
Save money on foreign payments, receive money globally like a local, and secure FX rates in advance with ease and confidence.
---
Payments automation
Streamline multi-currency payment runs and reconciliations and schedule them in advance with or without FX conversions.
---
Cash & Risk Management
Unlock the fresh way to manage risk & treasury and learn best practices by connecting your ERP in minutes.
---
Additional ERP/TMS integration
Online hedging policy toolkit
Monthly review with our experts
Preagreed, transparent FX cost tiers
Unlimited users
Free trial
START YOUR HEDGEFLOWS JOURNEY
REALISE THE POWER OF SIMPLE FOREIGN TRANSACTIONS